About the Roadmap
In 2021 the Circular Plastics Initiative (CPI) released its Circular Plastics Roadmap, which it developed in collaboration with experts from industry and academia.
The Roadmap is an interactive document that shows what steps will be needed to create a future where recycling has replaced incineration as the norm. The CPI is thus aiming to be a center of excellence for technological developments in circular plastics.
The Circular Plastics Roadmap isn't just a timeline with milestones. It also sets out a vision for the future and shows how it can be realized.
Our ultimate goal is a future in which we have moved from a linear system of production based on fossil fuels to a closed circle. In that circle, plastics will be produced from recycled materials, and CO2 emissions will be drastically reduced.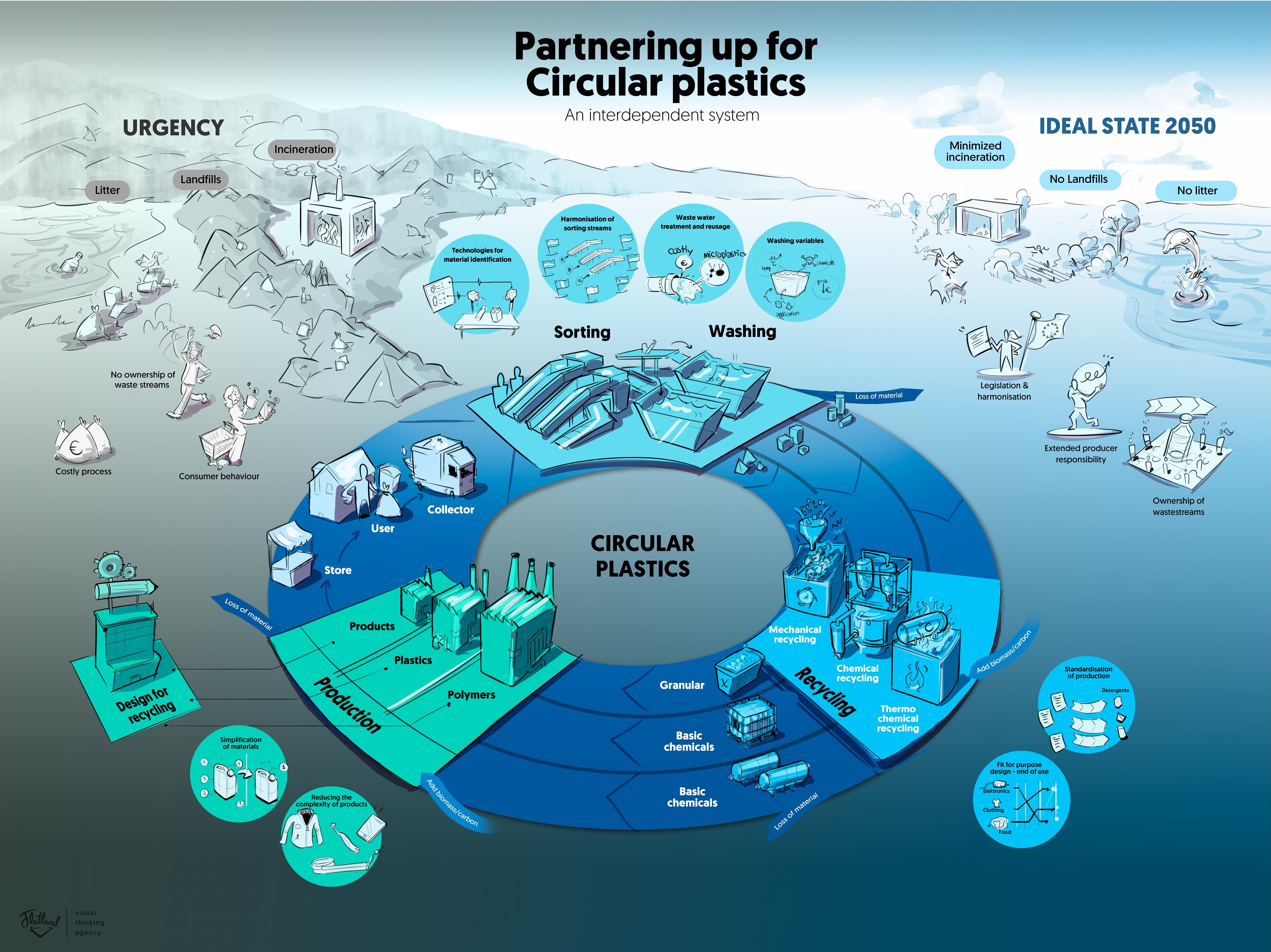 Circular Plastics Conference 2022

Registration website for Circular Plastics Conference 2022
Circular Plastics Conference 2022paco.rutten@ispt.eu
Circular Plastics Conference 2022paco.rutten@ispt.euhttps://cpc22.ispt.eu
2022-05-18
2022-05-19
OnlineEventAttendanceMode
EventScheduled
Circular Plastics Conference 2022Circular Plastics Conference 20220.00EUROnlineOnly2019-01-01T00:00:00Z
Igluu EindhovenIgluu EindhovenLichttoren 32 5611 BJ Eindhoven Netherlands